Wines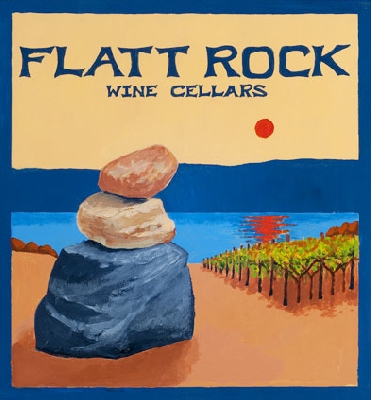 After years of living abroad and developing a fondness for "yummy" Red Wine, Dave & Darla Flatt ventured into the Vineyard business. With an amazing acumen for the perfect pairing and their experienced palate, their focus and selection of Dry Red Wines and their favorite Whites are sure to be enjoyed for many years to come!
2018 Sauvignon Blanc
A crisp wine that's extremely flexible with food. Our style goes well with grilled seafood & chicken, spring vegetables, soups and salads or just a warm summer day working in the vineyard.
2017 Riesling
A fast growing variety due to its food friendly character. The acidity of this wine will pair well with Thai & Chinese food, Cajun cuisine, seafood and your favorite German dishes. A good go to wine for those difficult pairings.
2017 Pinot Noir
The most sensitive of Vinifera; Pinot demands the most attention and TLC. Goes well with one of my most favorite dish, Chicken Marsala.
2015 Cabernet Franc
Known at Flatt Rock Vineyards as 'the hearty one.' The tasty wine pairs well with robust flavors like Rosemary Chops or Peppercorn Steak
2015 Cabernet Sauvignon
The most known of the Wine Vinifera. It's versatile and works well a steak dinner with roasted veggies and finish your meal with a glass accompanied with Dark Chocolate.
2013 Boulder Blend
A Bordeaux style blend of 50% Cabernet Sauvignon, 36% Cabernet Franc, 14% Merlot. This is great with cheese, watching the sunset on the lake.
Champagne to be released Spring 2021