About
Welcome to Flatt Rock Wine Cellars! We focus on producing great dry red wine in the Finger Lakes Region of western New York. Making great wine through our family-owned business is the way we decided to spend our "retirement years." The Finger Lakes region provides the perfect environment to replicate the great wine experience we had while living in France for three years. The rocky soil, along with the warming waters of Seneca Lake sets the stage to grow vinifera grape vines. We look forward to sharing the Flatt Rock experience with you in our tasting room as you sample a variety of delicious wines we are proud to share. ...David Flatt
Contacts / Hours / Location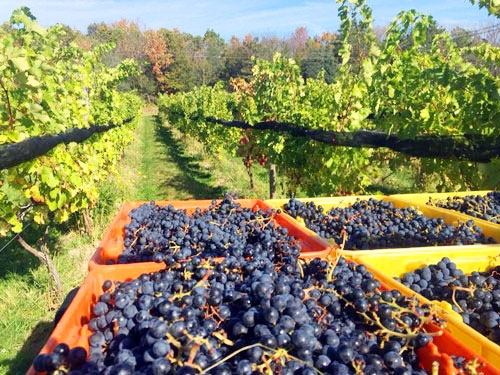 Tasting Room Hours:
Check our facebook page
or call 716-622-2820
Limos and buss appointment only
Appointment required if group is 10 or more
Address:
5835 Spirawk Rd
Hector, New York 14841
eMail:David.e.flatt@gmail.com
Phone: (716) 622-2820
Wines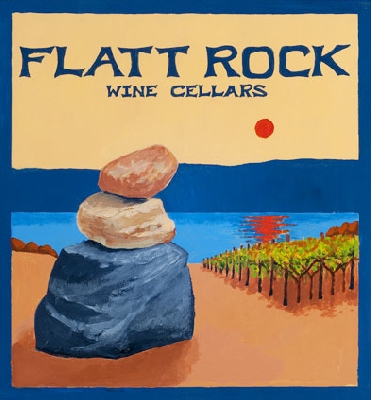 2016 Riesling
A fast growing variety due to it's food friendly character. The acidity of this wine will pair well with Thai & Chinese food, Cajun cuisine, Tex-Mex, seafood and your favorite German dishes. A good go to wine for those difficult pairings.
2016 Sauvignon Blanc
A crisp wine that's extremely flexible with food. Our style goes well with grilled seafood & chicken, spring vegetables, soups and salads, or just a warm summer day working in the vineyard.
2013 Pinot Noir
The most sensitive of Vinifera; Pinot demands the most attention and TLC. It is also the Daughter in Law's favorite - there is no need for water when drinking Pinot Noir
2013 Merlot
The Farmers Favorite! Pairs great with Chicken and lightly spiced red meat. A great wine to enhance your - meal from the grill.
2013 Cabernet Franc
Known at Flatt Rock Vineyards "the hearty one." The tasty wine pairs well with robust flavors like Rosemary Chops or Peppercorn Steak
2013 Cabernet Sauvignon
The most commonly known of Wine Vinifera; it's versatile and works well as a pre-dinner drink with crafted and cured cheeses and meats as well as burgers with roasted veggies.
2012 Boulder Blend
Bordeaux style blend 0f 40% Cabernet Sauvignon,40% Cabernet Franc, 20% Merlot. This is great with cheese watching the sunset on the lake.