About
Welcome to Flatt Rock Wine Cellars! We focus on producing great dry red wine in the Finger Lakes Region of western New York. Making great wine through our family-owned business is the way we decided to spend our "retirement years." The Finger Lakes region provides the perfect environment to replicate the great wine experience we had while living in France for three years. The rocky soil, along with the warming waters of Seneca Lake sets the stage to grow vinifera grape vines. We look forward to sharing the Flatt Rock experience with you in our tasting room as you sample a variety of delicious wines we are proud to share. ...David Flatt
Contacts / Hours / Location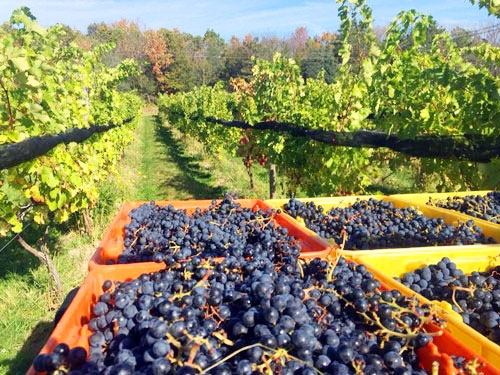 Tasting Room Hours:
Check our facebook page
or call 716-622-2820
Limos and buss appointment only
Appointment required if group is 7 or more
Address:
5835 Spirawk Rd
Hector, New York 14841
eMail:David.e.flatt@gmail.com
Phone: (716) 622-2820
Event Venue "The View"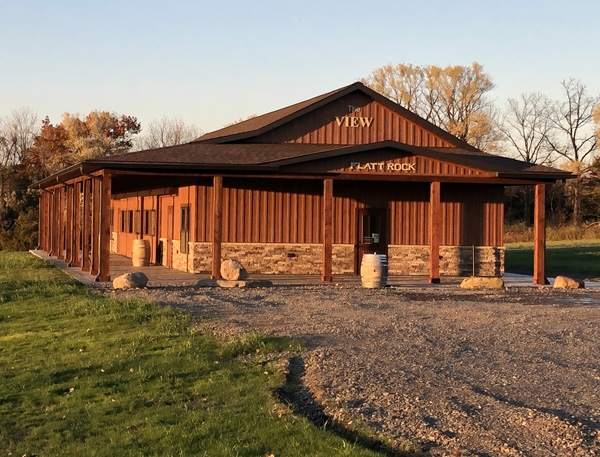 Flatt Rock Wine Cellars has constructed an Event Venue overlooking our beautiful vineyard and peaceful Seneca Lake. The venue was designed by an Architect with input from wedding planners and caters to provide a space especially designed to host weddings.
The main room has a capacity of 150 with a high vaulted ceiling. There are 4 large sliding doors that open, expanding the great view of the vineyard and Seneca Lake. This also provides the opportunity to utilize the green space to accommodate addition headcount.
The facility has a Bride's room with a full-length mirror, couch, chairs and a refrigerator. This provides an entrance option for the Bride. There is also a food staging area for caters which is equipped with a 54" commercial refrigerator and a standalone freezer.
The site has a large parking lot with additional green space to provide additional parking.
For inquiries and booking information contact David Flatt directly through the form below.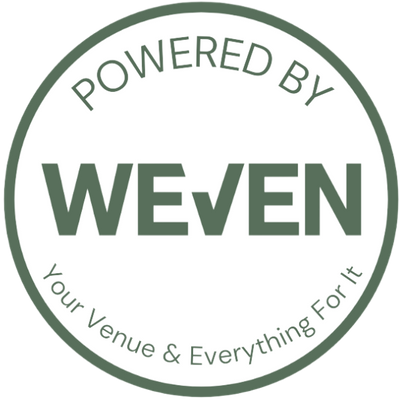 We're pleased to offer our booked clients complimentary access to an online planning portal to support the coordination of their event at Flatt Rock Wine Cellars. This portal comes chock-full of fun features like:

A planning checklist to help you stay on track.
A custom wedding website builder to share important event details with guests.
Vendor recommendations and a place to share vendor information with us, your host.
A place to store and share documents.
A messaging system to send us questions as needed
AND MORE!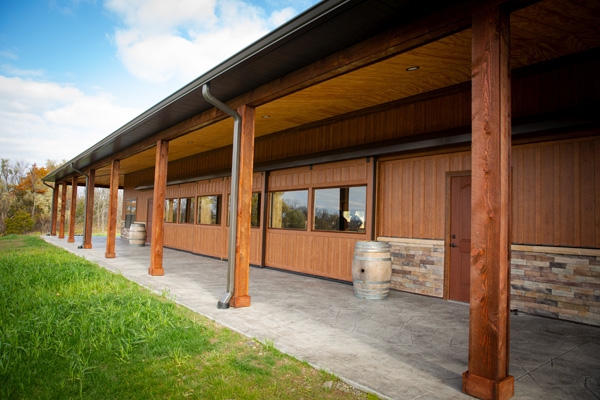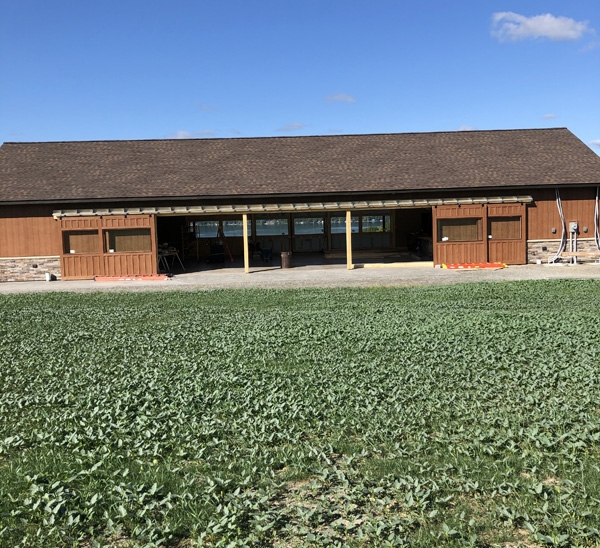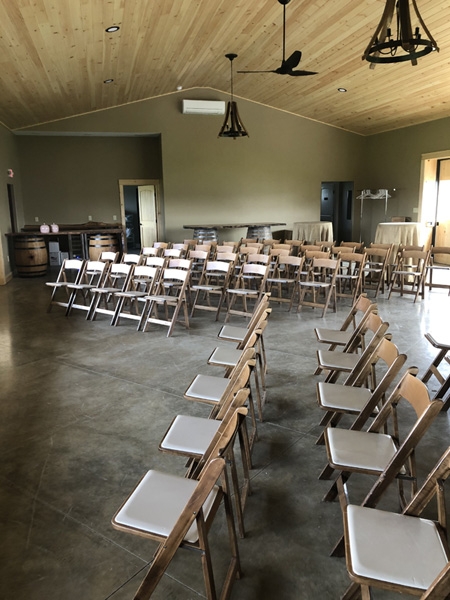 Wines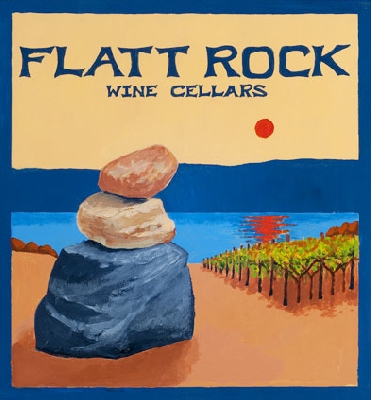 After years of living abroad and developing a fondness for Red Wine, Dave & Darla Flatt ventured into the Vineyard business. With an amazing acumen for the perfect pairing and their experienced palate, their focus and selection of Dry Red Wines and their favorite Whites are sure to be enjoyed for many years to come! The wine availability and pricing are subject to change during the year.
2021 Sauvignon Blanc - $23
A crisp wine and is extremely flexible with food. Our style goes well with grilled seafood & chicken, spring vegetables, soups and salads or just a warm summer day working in the vineyard.
2013 Riesling - $25
A fast growing variety due to its food friendly character. The acidity of this wine will pair well with Thai & Chinese food, Cajun cuisine, seafood and your favorite German dishes. A good go to wine for those difficult pairings.
2019 Pinot Noir - $32
The most sensitive of Vinifera; Pinot demands the most attention and TLC. Goes well with one of my most favorite dishes, Chicken Marsala.
2019 Cabernet Franc - $33
Known at Flatt Rock Vineyards as the hearty one. The tasty wine pairs well with robust flavors like Rosemary Chops or Peppercorn Steak
2019 Cabernet Sauvignon - $36
The most known of the Wine Vinifera. Works well a steak dinner with roasted veggies and finish your meal with a glass accompanied with Dark Chocolate.
2018 Red Blend - $34
A Bordeaux style blend of 62% Cabernet Sauvignon, 25% Cabernet Franc, 13% Merlot. This is great with cheese, watching the sunset on the lake.
2014 Brut Methode Champenoise - $38
A blend of 76% Pinot Noir and 24% Chardonnay. This is our favorite French Aperitif.